We work with you to create your dream home
your home to impress and create happy, beautiful memories
How do you find the right architect for your house design?  So that you know you have the best architect designed house for you and your family.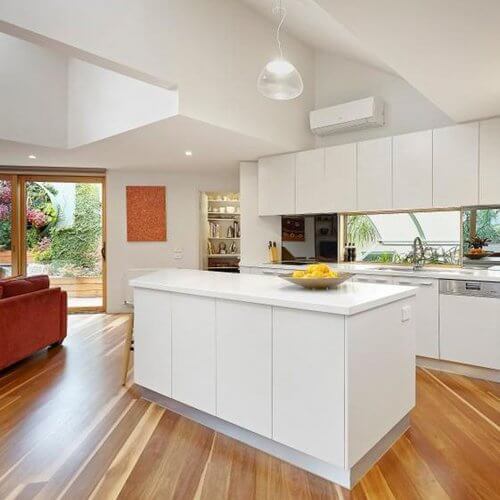 The architect house design that you dream about
architect house designs that are as unique as the people who live in them
Do you dream of having a beautiful energy-efficient architect house design?  A sustainable home that is comfortable all year round.  Without it overheating or getting too cold.  And without you having to worry about high energy bills.
Does your family need more room to grow?  Or are you looking to create a haven for your retirement years?  Is your dream home part of your life transition?  From city to country living, or vice-versa.
You may have drawn up a floor plan, but you are not sure what to do next.  You may have put off renovating or building your dream home for some time now.  And not only that, you could be worried about how much it might cost or what is the best way to start.  Or you don't know which materials you should use.
Well, if this is you, then you have come to the right place as it doesn't have to be this way.  Because no matter what your dream home goal is, we can help you achieve it.
We work with our clients, and we remove the uncertainty of renovating or building your new home.  Each home we design is a beautiful sustainable and environmentally friendly home.  A home that provides our Clients with a luxury lifestyle that they can enjoy in comfort.
The homes we design come with the added benefit of a lifetime of cost savings in time and energy bills.  So that our clients can enjoy living in a beautiful low maintenance home and look forward to future low or zero household energy bills.
"Home is Where the Heart Is"

Gaius Plinus Secundus the Elder (A.D. 23 – 79), A Roman Philospher
BP Architects collaborate with our clients
When we design our Clients' homes, our Clients are involved every step of the way – each home project customed designed and tailored to our Clients' individual needs.  From the initial concept design to the most efficient materials.
The first step is The Client Brief for your new home.  This step involves finding out what your dreams are for your new home.   Then, to help you work out your home project budget and how you can achieve your new home.
You spend a lot of your time in your home, so why not make it the home of your dreams.
A beautiful, healthy home to enjoy and spend quality time with your family.  A home to entertain your friends.  A calm retreat to look forward to at the end of a long day.
On our Design Process page, you can learn more about how we work with our Client's in designing their dream homes.
BP Architects wants to help you get the house and space that's right for you and your family.  Contract Bridget at BP Architects today and find out how you can get your Dream Home.
How Do I Find the Best Architect to Design My Home?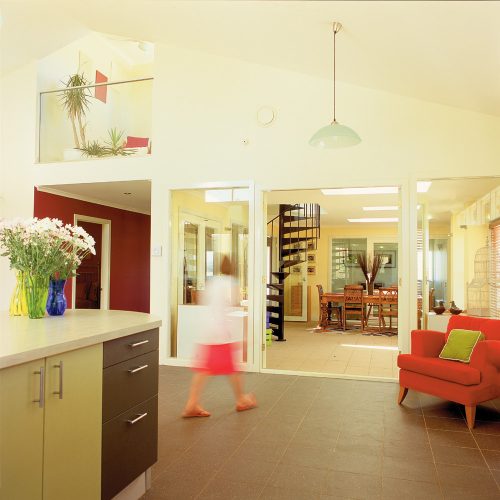 You may have heard the horror stories about home projects going over budget or the wrong building materials being used.  Well, you can avoid all of these complications with your new home.
We're proud of the beautiful homes we have designed for our Clients.  And how we have helped our Clients' dreams for their dream homes come true.  Our happy Clients have shared some of their experiences which you can read about on our Client's testimonials page.
Good Design Skills
Looking for the best architect to design your home?  Well, there are several factors to consider.
First, you want an architect who specialises in house design that appeals to you.  A skilled architect can design your home so that it exceeds your expectations.  For example, after we showed Jan his Home Sketch Design for their new eco Home in Sunbury, he said that
"Bridget took our ideas for our dream eco-home and made them so much better."  Jan, Sunbury eco Home
Good Communication
Designing your dream home requires excellent communication.  It means that you convey your thoughts and dreams about your dream home.  And that your architect understands the type of home you want.  You want your input to form the basis for your architect design home.
Furthermore, you want to know that you are getting a good return on your investment in your home design.  That you end up with the best architect house design for you and your family.
As a means to communicate with our clients, we first produce a Concept Diagram or Concept Plan.  The Concept Plan allows our Clients to be engaged early in the design and to be able to review their new home project.  On the  Concept Plan, all the essential ideas are in place so our clients can see how their new home will take shape from the very start of their architect house design.
It's important to allow yourself time in the design of your new home.  So that you can consider the new concepts introduced to you in your home design, and at the same time consider how these ideas will make an impact on you and your family in your new home and home life.
Finally, every architect has his or her approach for their design process and design approach.  As Jan from the Sunbury eco Home pointed out to me:
"You can choose two different architects and end up with two different homes".  Jan, Sunbury eco home
You want to select the architect who is right for you. So that you get the best home design for your dream home, allowing you to live your ideal home life.
A home that requires less of your valuable time for home maintenance, repairs and cleaning, so that you can spend your time on the essential things in your life.
Learn from Others
Learning from others' experience is one of the best ways to find the right architect for you.  People will tend to be very honest about their experiences, both negative and positive.
At the same time, you can learn and avoid mistakes in your dream home project.
So read what our clients say about their dream homes on our Client Testimonials page. And apply this knowledge to your dream home.
What We Can Do For You
You may have heard of sustainable homes and the many benefits that come with having a sustainable home.  Such as comfortable indoor air temperatures and low energy bills.
Having an eco-friendly sustainable home doesn't necessarily mean that it will be more expensive.  In our 'Easy Nine Steps to a Sustainable House' article you can find out what makes a house a sustainable house.
your Wish LIst
Before we start each home design, we ask our clients to write a wish list.  Your wish list includes all the features you want in your dream home without limiting yourself to what is and isn't possible.
The wish list helps our clients realise what is important to them in a house.   And determines what is necessary to have in your home and what could be a passing trend.  It is a starting point for our Client's architect house design.
Your wish-list can also help manage building costs.  If you are clear on what you want in your new home, this will mean that your home design will be a smoother process.  Changing your house plan once the builder is building your home means extra costs.
As part of your wish list, you can work out what home plan options are best for you.  Whether it is best to create a new dream home or renovating your existing house is the best option.
Each Client's situation is different.  We want to ensure you have all the information you need to make well-informed decisions.  We pride ourselves on finding affordable solutions for all our clients, regardless of how large or small their project may be.
Sustainable Homes with Small Ecological Footprints
We aim to create sustainable homes for our clients that have a small ecological footprint.  The type of homes we design for our Clients need little heating during winter.  And no air conditioning during summer.
We design homes for our Clients so that natural daylight provides good lighting levels throughout their home.  And their homes require little energy use in the household.  And household water is conserved with water-efficient devices.
The homes we design makes the most of the natural warming and cooling of your home.  You don't need to rely on whole-house heating or cooling systems; they are designed so that you can make the most of the sun for warmth and cooling breezes for free.
Healthy Homes
Our architect design homes are healthy to live in with low levels of airborne allergens and chemicals.  How do we do this?  It is all about how your home is designed and used to build and finish your home.  Building materials will give off chemicals into your indoor air.
The way that we see it is that your home must be healthy.  We want our clients to live in a healthy home without exposure to chemicals or allergens.
As Jan from the Sunbury eco Home discovered a short time after living in their new home:
"My children's asthma has gone".  Jan, Sunbury eco home
We design homes with good indoor air quality with low levels of chemicals in the indoor air.
It is an exciting time to have a home designed for you
Having your home designed for you is an exciting time.  For our clients, they see their ideas and visions for their dream home come true.
We are happy to assist our Clients achieve their dream home.  You can read about their experiences in their Testimonials and find out how we have helped our Clients get their dream homes.  And learn about their experiences in seeing their dream homes come true.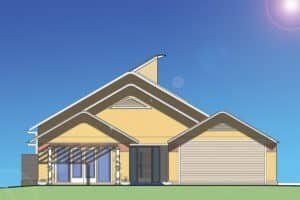 Brian and Julie wanted a new sustainable home to replace their existing home in Cheltenham. They wanted a beautiful new home that was low in maintenance. And they wanted a house that naturally warmed by the sun and naturally cooled with cooling breezes so that they could look forward to low household energy bills.
Their dream house was a home that was both bright and light, with natural sunlight and warmth from the sun. You can find out how we helped Brian and Julie get their architect house design and how we designed their home.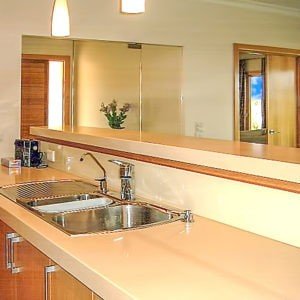 Bev and Ken were looking for a change with their plans for retirement and their new home.  They were transitioning from country to town.  And as part of their planned retirement, they wanted a Dream Home in the township of Warragul.
They now live in a home that they love.  You can read how we helped Bev and Ken get their architect house design in Warragul.  Bev was proud to tell me, that a person passing-by commented that her house was:
"The Best House in the Street".  Bev, Warragul Home
Contact Bridget at BP Architects and find out how we can help you with your home project.
BP Architects have been creating their Clients' dream homes for almost 20 years
meet Bridget Puszka
Established in 2000, Bridget Puszka is the Founding Owner of BP Architects.  Bridget's passion is in designing green homes.  She develops aspects of energy efficiency and sustainable house design into all her architect house designs.
Bridget's experience includes working as an architect in Melbourne and Sydney in Australia.  And she has also worked as an architect in Malaysia, India, Germany and England.
Bridget's qualifications include a Masters in Architecture from the University of East London.  In which she did an advanced study on energy in buildings.
She has designed and researched sustainable and energy-efficient homes in Australia and Asia.
Her experience overseas included developing luxury 5-star resorts in Asia to traditional Indian Rajahstani restaurants in New Delhi, India.  She has worked on the restoration work of stone buildings in England and France.  And precision German Office and Factory Buildings.
Bridget designed the Sustainable House Exhibit at the HIA Home Show in Melbourne for several years.  The Exhibit went on to win the 'HIA Home Show Best at Show' Award and provided viewers with a real-life example of a sustainable house and how to build a green home.
People who visited the Sustainable House Exhibit got to understand what it takes to make a house a sustainable home.
You can learn more about Bridget Puszka's expertise in green home design by visiting her profile.
The beauty of the Australian bushlands inspires Bridget's home designs.  She gains great satisfaction in helping families create their luxury eco-friendly dream homes.  Her home designs are functional, beautiful and sustainable.

BP Architects believes that healthy families start with healthy homes.  Start building your future dream home today.  Contact Bridget and find out how you too can have your dream home.
Your Healthy modern Green Home
You may be ready to proceed with your plans to build or renovate your home.  Or you might be in the early planning stages of your Home project.
No matter where you are at with your plans for your dream home, you want the best advice for your architect house design.
You can contact BP Architects and speak with an architect about your plans for your dream home.  Start your journey to your dream home by talking to an architect to work out the next best step forward for you to help you achieve your dream home.
We all want to make a difference in the world and to contribute to a more sustainable society.  You want your home to be the best architect house design for you.  Speak with us today to find out more about how you can make your new home a sustainable home.
BP Architects have won several Industry Awards in recognition for their architect house designs and for their sustainable business practices.  You can learn more about our Awards by downloading BP Architects' Awards brochure.