Ask a Residential Architect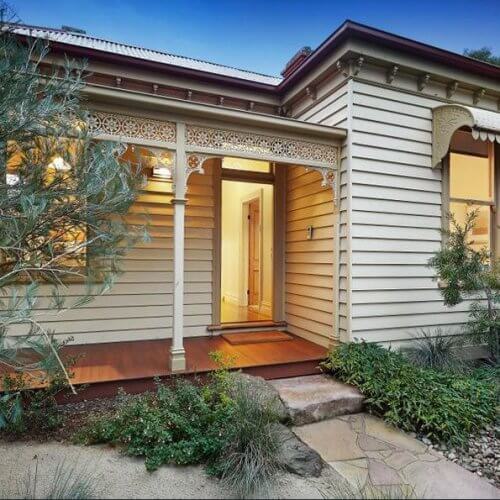 Do you have a question you want to ask a residential architect?  Email your questions to Bridget at BP Architects.
---
1. How Do I Choose the Right Residential Architect for My Dream Home?
You want to be sure that you have chosen the right architect for your home project.  Your residential architect must understand what you want in your future home.  So you want an architect that you find is easy to communicate with and listens to you.
And that their skills and design abilities will enhance your home.  If you want a sustainable house, you will want a residential architect to design sustainable dwellings.
You may want to ask for their Client References and speak with some of their past clients.
It may be the first time that you are having your home designed for you.  It is an exciting time.  And an excellent opportunity for you to have a home that works for you.
You are not having to adapt to home and finding that it is awkward to live the home life you want to live.  And with your new home, you can have friends around so that you can show off your home while entertaining.
Residential Architect Design Process
So you may want to know about the architectural design process and what to expect when an architect designs your home.
And how do architects charge their fees?  Architects charge in some different ways.  They can charge an hourly fee.  Or, they can be charged based on a percentage of the costs of construction.  And they can charge a lump sum fee.  You can ask your architect how they charge their prices to include this in your home project budget.
The value that the design adds to your home can be measured in your comfortable home life and monetary gains.  You want that beautiful home that you can show off to your family and friends.
There might be specific issues related to your home project that might not be apparent to you.  So you can ask your architect if there are any challenges with your home project.  It may be that your inner-city home site has limited access, and this will make it difficult for the builder to build your home.
Bushfire Rating of your home site
Or that the trees on your home site put your home in the highest bushfire rated zone of the flame zone (BAL FZ).  Building a house for BAL FZ will mean that it will add additional costs to your home project.
Your home might have a Special Building Overlay, which means that it must be designed to prevent flooding in your new home.  Or your home might have Town Planning considerations such as a heritage overlay, which will mean that you will need Town Planning Approval.  No two projects are the same, and each project will have its issues and design considerations.
Environmental Sustainability Residential architect
You can ask your architect how you can reduce the environmental impact of your new home.  Ask about green home design and how this can benefit you and your family.
Your residential architect adds excellent value to your future home.  It is our technical and design skills that allow us to design our Client's luxury homes.  As sustainable and residential architects, our expertise is in creating sustainable luxury homes.
With our experience and training, we transform our Client's homes to live their ideal sustainable lifestyle.  You can read about BP Architects special offer to see if this will help you move forward with your home project.
---
2. What is BP Architects' Special Offer?

It's important to choose the right residential architect for your home project.  Below is our special offer for people looking for some answers to their residential architect questions.  The special offer is to help people solve a specific issue that they may have with their home project.  We make this special offer of our time to help them come up with a solution.
Architectural Consultation
Speaking with a registered architect can help you move forward in your home project.  You can contact BP Architects and have a no-obligation 30-minute telephone consultation.  Find out if you should build a new home or renovate.  You may have particular questions about your home project that are stopping you from moving forward.
Finding impartial advice is difficult.
Finding impartial advice is difficult.  A qualified and experienced residential architect can help you with the information you need.

For example, a Client asked me questions about whether certain products and materials would work how the marketing literature and sales reps said they would.  As it turned out, certain products would work the way they were intended.  Often it is how the building materials are used that determines how effective they will be in regulating your indoor air temperatures.

Another example involved answering questions related to personal health.  The person had severe allergies relating to their home, but their partner did not suffer the same symptoms.  As it turned out, there was mould in their bathroom, and mould spores will cause you to have a physical reaction.  People respond differently to different allergens due to their exposure over time, and their physical makeup explained why that person was more sensitive than their partner.
Your Resident Architect Questions that need answers
You might have your resident architect questions that would help you if you had an impartial answer.  Often, once you have the answers to your questions, you feel that you can move forward and proceed to the next stage of your Home project.

Email Bridget and take that first step to find out what may help you with your home project.
---
3. Five questions You should ask your Architect

So you plan to build your new home or renovate your existing home.  What questions should you ask a residential architect?  And how do you find the right residential architect for you?
Here are five questions you can ask your architect;
What is the process you use to design your Client's Dream Homes?
How do you incorporate your Clients' feedback into the design?
Do you have Clients' Testimonials?
What area of architectural design do you specialise?
How can I be sure that my new home or renovation will be within my budget?
To learn about BP Architects' step-by-step design process go to our  Design Process page.   There you can read how incorporating our Client's feedback in their house design is an essential part of our design process.

Find out what these people have to say about the homes we designed for them.  Read their  Client Testimonials.
BP Architects' Residential architect's services
You can find out more information about our Projects and the area of sustainable house design.  And you can learn how your budget is part of our residential architect services. 

There are many ways you can manage a home project so that it doesn't go over budget and it is completed on time.  You can read more about this stage on our residential architect services.  

If you have any questions about this, you can contact Bridget, at BP Architects and we can arrange our special offer of a 30-minute discussion about your home project issues.



---
4. How Do I Know That I Will End Up With My Dream Home?

The way we design our Client's dream homes is a

step-by-step process

.  BP Architects' design process goes from Concept design to the final documentation of your new home.  At each step of the design process, you want to make the right design decision for you.
BP Architects' House Design Process
If you would like to know more about how we design our client's homes, you can read about our Client's Colin and Julie.  You can read about how they achieved their Dream Home on our Architectural design process page.  Here you can read about a case study of their family home in Cheltenham.
---
5. What Do BP Architects' Clients Say About Their Homes?

It is important to us that our Clients are happy with their dream homes.  You can read what they have to say on our

Client's Testimonials Page

.

The design of the homes suits our Client's lifestyles.  It lets them live the way they want to live. They are spending more quality time with their family and friends.  The essential things in life.

We design unique and original homes which are as unique and innovative as our Clients.  Read more about our Client's Dream Homes on BP Architects' Client Testimonials page.
---
6. What type of houses does BP Architects design?

As sustainable architects, the types of houses we design are Healthy and Sustainable Houses.  If you plan to build a new home or renovate, you may want to live in a Healthy, Sustainable Home.

Our expertise lies in the field of residential architectural design.  And we have additional technical skills and knowledge in energy-efficient and low chemical homes.

We apply our skills in the individual design of our Client's environmental friendly homes.
The Look of  Your Home is Important
The way that your home looks and feels is important.

The appearance of your home is what we call the design aesthetic of your home.  The way your home looks can affect the way you feel as well as have an impact on your health.

We design beautiful homes, our Clients' love, which lets our Client's live the lifestyle they desire.

Whether our Clients plan to build a new home or renovate, each home design has a small ecological footprint.
---
7. How Do BP Architects Fees Work?

The fees that we charge for our services are both fixed costs and hourly charges.
Your Home Design Options Review
An initial architectural consultation is available for homeowners.  Called 'Your Home Design Options Review', we visit you in your home.

We provide specific advice for your home project.  After Your Home Design Options Review,' you will have a clear idea of how best to proceed with your home project.  A fixed fee applies to this consultation service.

An hourly fee applies for Concept and Sketch architectural design services.

You may or may not need a Town Planning Permit.  If you need a Town Planning Permit, we can prepare the necessary drawings and reports.  A fixed fee applies for this work.

A Building Permit Application requires a House Energy Star Rating Report. In your house energy rating, you need at least 6 Energy Stars.  We can prepare your House Energy Report at a Fixed Fee.  Contact Us to find out about your House Energy Report.

The Building Permit documents are charged as a lump sum fee.

We can act as your representative when the builder is constructing your home.  This role is part of our Project Administration architectural services.  An hourly fee applies.

Learn more about our architectural services at BP Architects Services.
---
8. Why would I choose BP Architects to design my Dream Home?

Our Clients enjoy living in the homes that we design for them.  They enjoy their homes, no matter if it is a new house or a renovated home.

Above all, they have the benefits of a beautiful home with low energy bills.  Their homes are comfortable to live in, and our Clients live a healthy lifestyle in a healthy house.
Collaboration is part of Our Design Process
We work in liaison with our clients to design their home and to fine-tune their Home design.  For this reason, our Clients know that they end up with the Home that they want.

BP Architects are residential architects who design energy-efficient, sustainable and healthy eco homes. Established in 2000, you can see our house designs on our Projects Page.
BP Architects' Skills and experience
With specialised skills and technical knowledge, we provide a professional architectural design service.  The energy efficiency of our Client's homes proves to be cost-effective over the life of their homes.

You will save money in energy bills over the lifetime of your home with reduced household running costs.

Bridget Puszka is the principal design architect at BP Architects.  Bridget has the following Qualifications:
Registered Architect, Victoria
Certified Passive House Designer / Consultant
Masters of Science: Advanced Environmental and Energy Studies, University of East London, UK
Bachelor Architecture, Melbourne University
Accredited FirstRate House Energy Rater
Certificate IV NatHers
Green Plumbing Training
Click on the image to see BP Architects' Awards.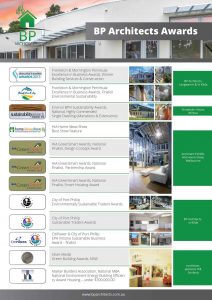 Do you have a question that you would like to as an architect about your Home Project?  Send your architect questions to Bridget at BP Architects.
---
9. What do I bring to the first meeting with an Architect?

So you plan to build your new home. Or you want to renovate your existing home. You should bring the following to your first meeting with your residential architect.
Your wish-list
Your budget
A copy of your Title
Any drawing you may have of your Home
Any other information that you may have about your Homesite
---
10. How long does it take to get a Town Planning Permit?

The Town Planning Permit process can be complex and complicated.  And sometimes, it isn't easy to get approval for what you want.

You want comprehensive reports and documents for your Permit applications.  This way, you are more likely to succeed with your application.
Involve Town Planner Early in the Process
Involving your Town Planner early on can get you over some Town Planning hurdles. You want the right team on your Home project so that you get the best results.

Councils have a VicSmart Town Planning permit process.  You can get a permit in 10 days if your building works fall under the following categories:
minor subdivision
minor and simple buildings and works
tree removal and lopping
If your project does not qualify for the VicSmart process, there is also a Fast Track service. If you qualify for the Fast Track Service, you can get your Permit Approval faster than usual.

Then there is the traditional route if you don't qualify for either service.  This way, it can take six months for Your Town Planning Permit.  Keep in mind; any changes will mean longer delays in the approval process.
---
11. Do I want a residential architect or a draftsperson/building designer for my home project?

Read about this in my blog post

'Do I want an Architect or a draftsperson/building designer for my home project?

' 

You can learn more about the services provided by an architect.  And the difference between an architect, draftsperson and building designer.  

Different Qualifications
Learn more about what it takes to be a Registered Architect.  And the qualifications of an Architect and that of a draftsperson/building designer.
---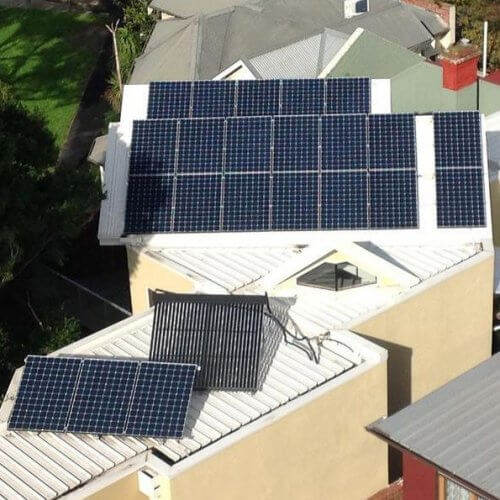 12. how to save money on your home project
---
13. Should I sell and build a new home? Or should I renovate my existing house?

Build a new home or renovate?  Finding the right answer to this question is an essential first step before moving forward in your home project.
Renovating
Renovating can be more expensive than building a new home.  There are a lot of unknowns.  These unknowns may only become clear when the Builder starts to demolish your house.

This extra work could lead to variations in the contract work and the builder's costs.   So the builder will charge extra for this work.

How you feel about your local community and the location of your home is essential.  It makes a house feel like home.  If your existing house feels like home, this might be the right reason why you stay.  So, rather than build a new home, you might decide to renovate.

There are many parts to these questions to find the right answer.  Ask yourself if you love living where you live now.  And what is important to you in your home and home life will help you find the right answer for you.
Offset additional costs of renovating
There may be some ways you can offset some of the additional costs of renovating.

Such as you may be able to sell your house in its entirety and have it removed from your home site.  Removing your house in one go from your home site will save you on demolition costs and provide you with some extra money that can go towards your new home.

To find out the best way to manage your home project email us.  We would be happy to arrange a time with you to discuss what is possible in your home project.
---
14. In Today's world, is sustainable architecture a viable option?

In a single word, Yes.

It is an excellent approach to designing your home or building to respond to the climate. I believe it is an essential approach and incorporate it into all of my home designs.
Is sustainable architecture viable?
Designing a building does not cost any more than making the right decision and having the correct design. For example, when you put a window on the side of your house to catch the winter sunlight to warm your home.

During extreme weather events, there are more and more notifications of power outages and housing without electricity.

If you are an older person, you are more susceptible to extremes of weather. You don't want to put yourself in this situation.

If you are a younger person, it will not be life-threatening, but all the same, it will be extremely uncomfortable.  You will be too hot or too cold if you cannot use electricity unless your home is designed for passive solar house design.

With passive solar house design, you need very little heating and no air conditioning.

It goes a long way to having a comfortable home with low energy bills.

You can decide what type of home or building you want to build and whether this is a viable option for you in today's world.
---
15. Some questions about BP Architects' sustainability design principles from a client

The following are some questions from our Clients about our sustainable design principles.
Do BP Architects focus on recycled, re-used, low-environmental-impact materials?
Yes, so long it is working within house budget restrictions.
Do BP Architects know of builders who are proactive about sustainability?
Some.  There is no restriction to only working with builders who are 'eco'.  I work with builders with sound (proper) construction methods.
Will BP Architects be able to work with a builder to ensure minimal construction waste?
By designing homes to a module of the building material, it is guaranteed to cut site waste.

What I mean by modular design it is the building material used determines the room size.

A floor layout drawing uses the building material's width as a module to work out the size of the room dimensions.  This way, I can work out the best width for a room to reduce offcuts and waste on-site.
Are BP Architects comfortable working with a builder to ensure minimal dirty wastewater? And control wastewater from the site (i.e. and not end up down the Stormwater drain and ultimately in the Yarra)?
BP Architects are comfortable with minimizing site waste.

Some items come with extra construction costs, such as equipment to remove paint solids from water when washing paintbrushes.
Are BP Architects okay if we try to make a carbon footprint of the whole building process?  To offset this?
Yes.
You've already mentioned that indoor air quality is essential.   I want to confirm again that you'd help us work to ensuring low/no VOCs from all products wherever possible?
BP Architects preference is to design healthy interiors for our clients.  We have a particular interest in specifying low VOC products.
You mentioned hydronic heating as your preferred choice.  But are you open to considering all options? Mainly if we can work in as much passive heating/cooling as possible, i.e. design first and then assess heating/cooling needs?
Hydronic heating is the most comfortable form of space heating.  Why?  Hydronic room heating is most comfortable because it is radiant heat & not convection current heating blowing hot air and dust.

Hydronic heating (or any heating) suppliers do not factor into their heat loads natural warmth from the sun. That is the heat gain from passive solar heating.

Passive solar houses are entirely different from most homes constructed in Melbourne. In the way, they are warmed by the sun and stay cool in winter.

In one case, my clients chose to install a whole-house hydronic heating system.  They found that they didn't need their hydronic heating system as their winter air temperatures were about 25degC.

Another Client decided to have no heating installed in their home. They run one 12 fin oil heater (off green electricity) at half heat during the colder days in winter.   And only for a short period.

You will need some heating during winter in a passive solar house designed for Melbourne, Australia.  Particularly during periods of consecutive cold weather days.
Finally, are you continually keeping up-to-date with new technologies/ideas/products? That may work with sustainability. And are happy to seek out new solutions if you don't instantly know of one?
Yes. Suppliers of different sustainable building products are in contact.  I keep in touch with new products on the market.  And I regularly attend trade shows & expos to keep up to date with new technologies/ideas/products.

Also, I have completed the green plumbing training.  The green plumbing training helps to understand more about water conservation.
---