Thank you
You have sent your message successfully!  We will get back to you shortly.
In the meantime, you may want to learn more about our sustainable architecture.
BP Architects' sustainable architecture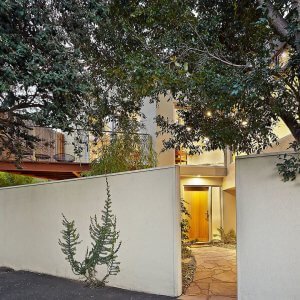 If you would like to know more about our Sustainable Architecture Services and Healthy Sustainable homes, there is a short 5-minute video at the bottom of our Architectural Services page.  So watch this video and learn about the different architectural services available.

On our architectural design process page, you will find the Five Steps in the Architectural Design Process explained.  Also, you can watch an animation video explaining the design process that runs for 5-minutes.  You can find this video at the bottom of the page.  This video ties architectural services with the design process.  Watch this animation to learn about each stage of a house design process and our sustainable architecture.

You can find out what people say about how BP Architects helped them get their dream homes on our Client Testimonials page. 
Here you will learn how Bev got her Allergy Free Warragul home and Brian his Termite Safe Family Home as well as how John and Libby renovated their home in St Kilda to be a sustainable home.  Also learn what makes Colin and Libby's Mirboo home stay comfortable all year round, without air conditioning and much heating. 
Many of our Clients share their happy experiences with their new homes on our Client's Testimonials page.
You may find some answers to your questions on our Frequently Asked Questions page.

read about healthy sustainable architecture
You can read our blog posts to find out more about good indoor air quality and sustainable architecture.
Indoor Air Quality in a healthy home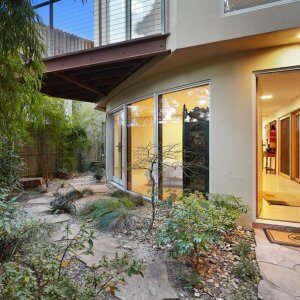 On our blog page, you will find articles on Indoor Air Quality and Household Pollutants. 
Furthermore, Is Sick Building Syndrome Real?  What are the chemicals that come out of building materials?  Are they bad for you?  Will mold make your sick?  And what can you do to fix sick building syndrome?
Green Building Materials
Learn about different green building materials and the House Built out of Hay.
Finding out about the different green building materials may change your mind on what building materials you should use in your home.  How do you know which building material is the right material for your home?  What should you look for in a building material?  Moreover, how you make building materials work to make your home comfortable all year round.
Sustainable Homes
Learn more about sustainable architecture, in the first place what makes a home a sustainable home?  Read about the Easy 9 Steps to a Sustainable House.  Additionally, how to renovate your heritage home to be an energy efficient house.
Additionally, what is an autonomous house?  Find out how this underground house works as an autonomous house. 
Also, learn about Net Zero Energy Houses as can be seen in the Mirboo house case study.
Livable Homes
You can find out what makes this wheelchair accessible home shines.  As well as how a home built for wheelchair access doesn't have to look like an institutional building.
Green Business
Read about the Seven Steps to Make Your Home Office Your Haven.  And how to reduce your ecological footprint with these Five Tips to Reduce Your Ecological Footprint.    Together with ways, you can reduce your carbon footprint with savings!
So visit our Blog page and learn more about these topics on sustainable architecture and healthy living.